Registration is now open for MSPRA's Drive-In Conference:


"Diversity, Equity and Cultural Sensitivity for School Communicators"
Tuesday, June 18, 2019, 8:30 a.m.-2:30 p.m., MELG Building in Lansing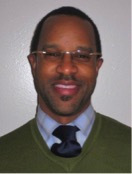 Join us for this fascinating and valuable MSPRA Drive-in Conference! During the morning session, our presenter, Dr. Jay Marks, Diversity and Equity Consultant with Oakland Schools, will share all about diversity and equity, starting with "What is Diversity?" Dr. Marks will provide tips and ideas on how to approach these timely and essential topics with our school communities, how to effectively communicate a district's work within this area, and how school communicators can help support this important work. Dr. Marks will also talk about Social Justice and cultural relevance in our daily practices and in our communication. After lunch, Dr. Marks will help facilitate a discussion on how we can apply what was covered in the morning to our everyday work and how we can facilitate such topical conversations with our school community.
Details:
Registration/Light Breakfast 8:30 a.m.-9 a.m.;

Program begins at 9 a.m.; ends at 2:30 p.m.

MELG Building, 1001 Centennial Way, Lansing, MI 48917

Registration Deadline isThursday, June 13, 2019.

$95

for MSPRA members; Non-members $119 (includes presentation, light breakfast, lunch)
Seating is limited. Register now for this in-demand workshop.
---
Thanks to MSPRA's 2018-19 Investment Partners: