Register for MSPRA's October 25, 2019 Drive-In Conference

Dynamic and engaging Cathy Kedjidjian, APR, director of communications and strategic planning for Glenview School District 34 in suburban Chicago, and vice president at-large for communication technology & innovation for the National School Public Relations Association, will be our featured presenter for:
Get Them Hired!




Team Up With Your Human Resources Department to Bring the BEST to Your District
AM:

HR-PR Partnerships: Communication for Recruiting & Retention Human Resources is School Public Relation's top ally in brand and culture building -- which means PR is HR's BFF in recruiting and retaining high-quality staff.
Learn ways to make concrete HR-PR connections (like inviting HR to this conference), and to provide the support, tools, and systems that help HR leaders cement your organization's image and culture. You will gain tips on how to partner with HR staff to be brand ambassadors:
Use video and social media for recruiting and retaining top

employees

Create

newsletters that connect leaders to staff and each other

Plan new teacher events (with swag!) that enhance culture from the start
Your internal audience is your most important audience - this session will help you put them first in your communication planning.
PM: Bring the BEST Ideas Home Through #K12PRChat and Twitter
Creating Connections In and Beyond School PR: A Live #K12PRChat
Twitter is a ready resource for #schoolPR professionals to learn and connect. In this interactive session, @Cateked will explain how to tell a hashtag from a handle and other Twitter basics. Then, you'll see how you can build and leverage your Twitter network to gather valuable resources, peek inside districts to get ideas for your own schools, and -- most important -- make real and lasting connections with colleagues who will be there, any time, to help you whenever you need it. We'll end the session with a live #K12PRChat so you can start gaining the benefits of Twitter right away!
Details:

Friday, October 25, 2019; Registration/Light Breakfast: 8:30 a.m.-9 a.m.; Program: 9 a.m.-2:30 p.m.

Location: MELG Building, 1001 Centennial Way, Lansing, MI 48917

Seating is limited to the first 60 registrants.

Registration Fee (includes program and lunch): $95-MSPRA Members; $119-non-members
__________________________________________________
Thanks to

MSPRA's

2019-20 Investment Partner: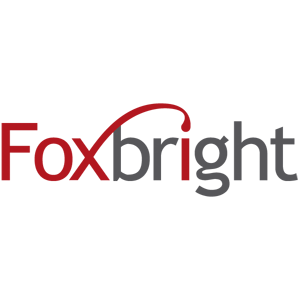 Want to be an MSPRA sponsor?
See our sponsorship menu! Questions about sponsorship can be directed to allenk01@wsdmi.org.