Outstanding School Communicator of the Year
Micki O'Neil
Named 2023 Gerri Allen Outstanding School Communicator of the Year
Awarded annually, the MSPRA Gerri Allen Outstanding School Communicator of the Year Award recognizes a practicing school communicator for outstanding leadership in school public relations and communications. This year's honoree is Ms. Micki O'Neil. This prestigious recognition is a testament to Micki's exceptional dedication, creativity, and leadership in the field of communications.
Under her leadership, the Public Relations and Communications department has thrived, expanding its services to support other educational bodies, launching successful monthly newsletters to engage staff, families, and the community, bolstering social media and digital engagement statistics, and orchestrating numerous groundbreaking and ribbon-cutting ceremonies. Her support during a swatting crisis for a local district, strategic planning initiatives, and the successful launch of Eaton RESA's Aviation Careers Institute showcase her unwavering commitment to enhancing the educational landscape.
Beyond her professional achievements, Micki is a role model and mentor to her team and, as a past MSPRA President, to school communicators across the state. Her leadership style is characterized by unwavering support, encouragement, and excellence. Micki is not only a deserving recipient of the Gerri Allen Outstanding School Communicator of the Year Award but also an inspiration to us all.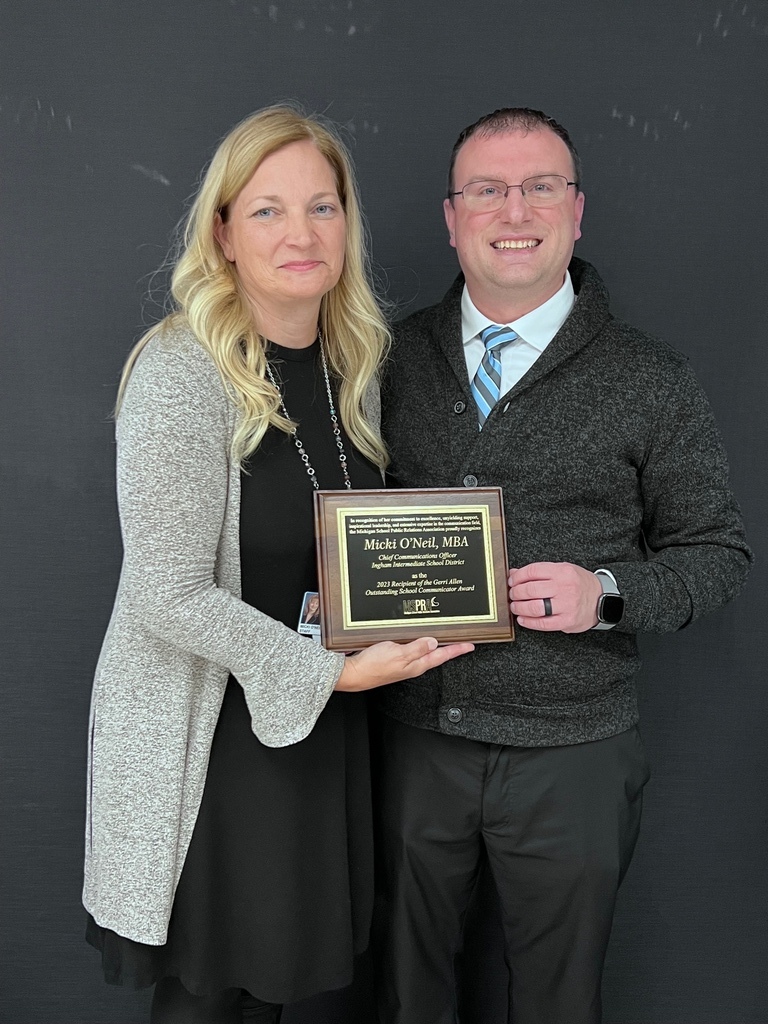 MSPRA President Tom Gould presents the Gerri Allen Outstanding School Communicator Award to Micki O'Neil.